Guitarist Tom Kielty reached out to me to see if I could help him create a CD cover with a painterly representation of the tools of his trade—guitars and amps. He was releasing a CD of his work, and wanted his cover to stand out and create a warm, friendly package for his music. Of course I agreed to help!
Tom sent me this picture of his guitars: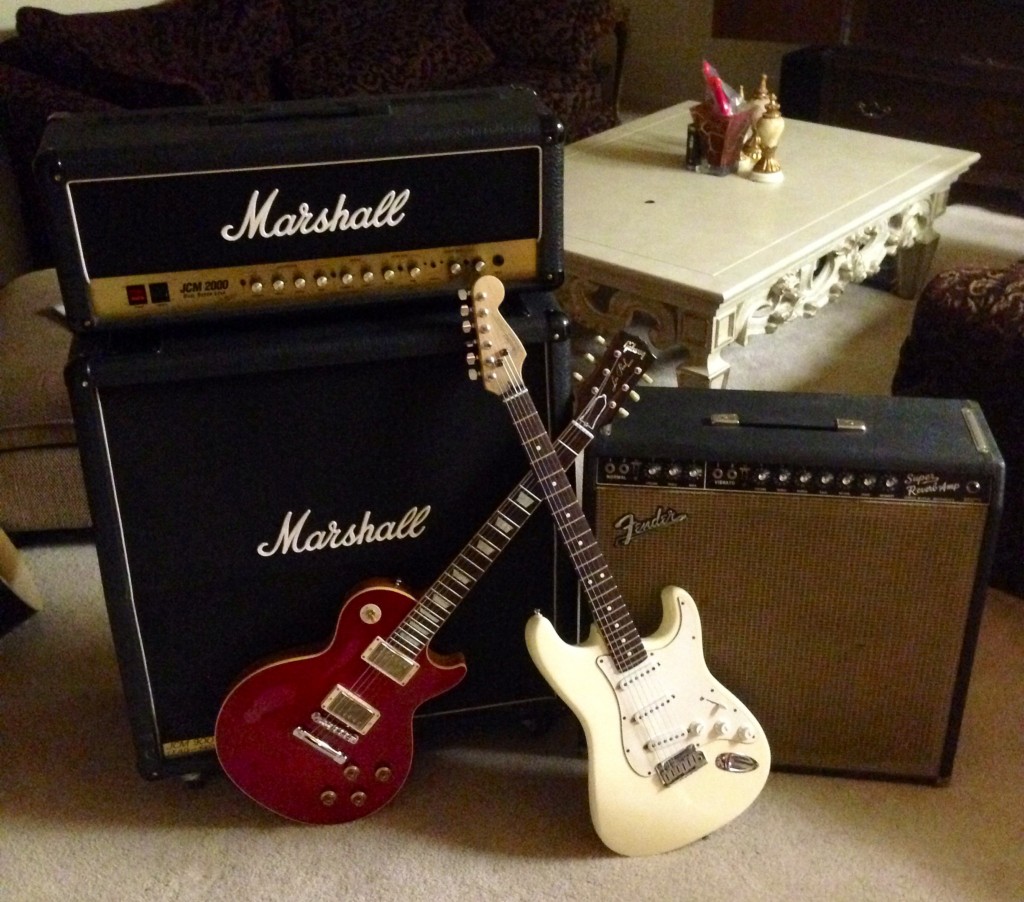 I started the digital painting by correcting the distortion of Tom's photo and ensuring that the sense of perspective was more realistic. I then adjusted the color balance and vibrance to match a cheery, bright painting style.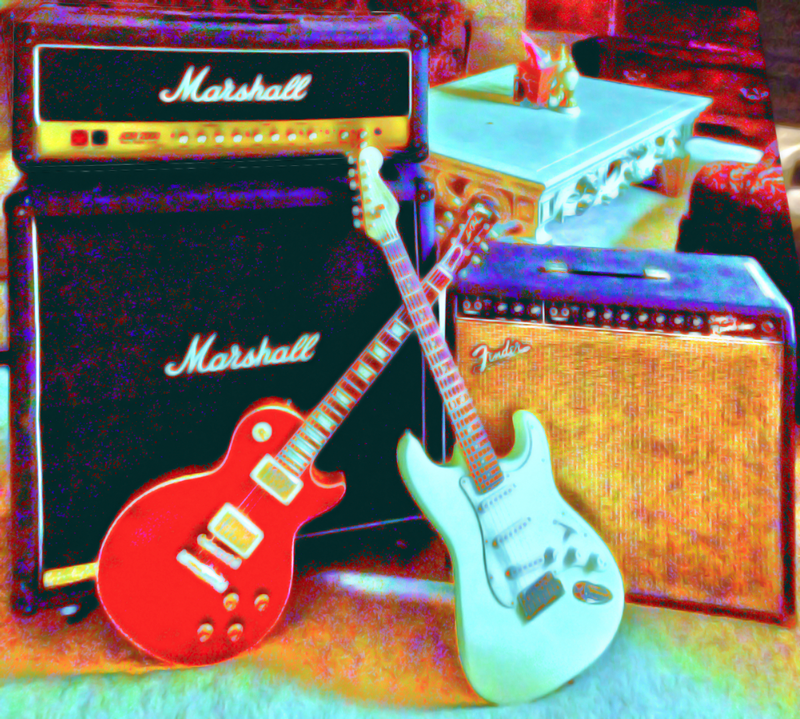 After these basic photo manipulations, I began to digitally paint. The painting took hours, but was well worth it!
Here is the final result: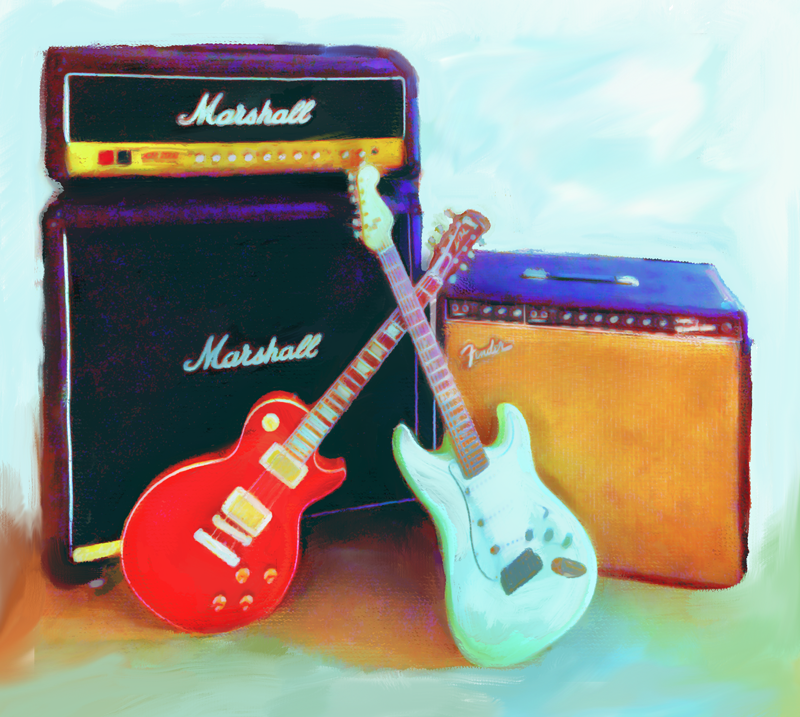 Here is the before (on the left) and after (on the right) for comparison: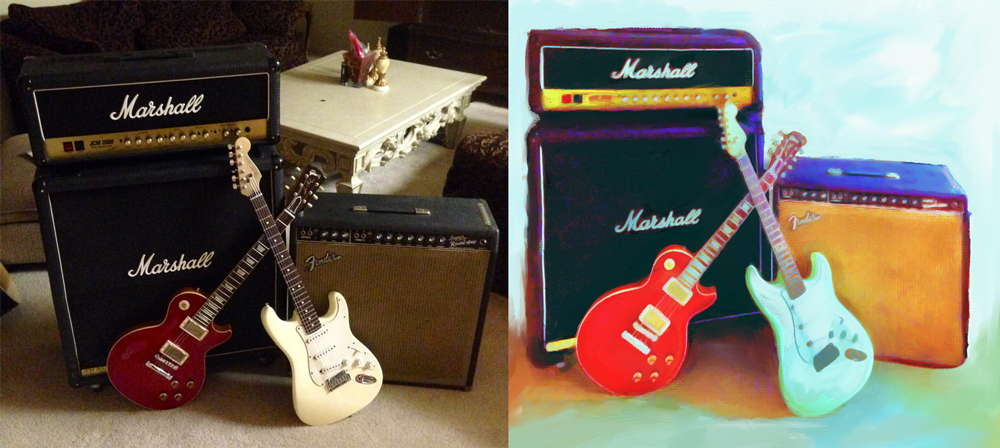 Tom wanted the cover to look like his guitars were painted on an old country fence, so I ended up toning down the colors to make everything look more weather-worn. I also overlaid a fence texture on top.
The image below became the final art for the CD cover: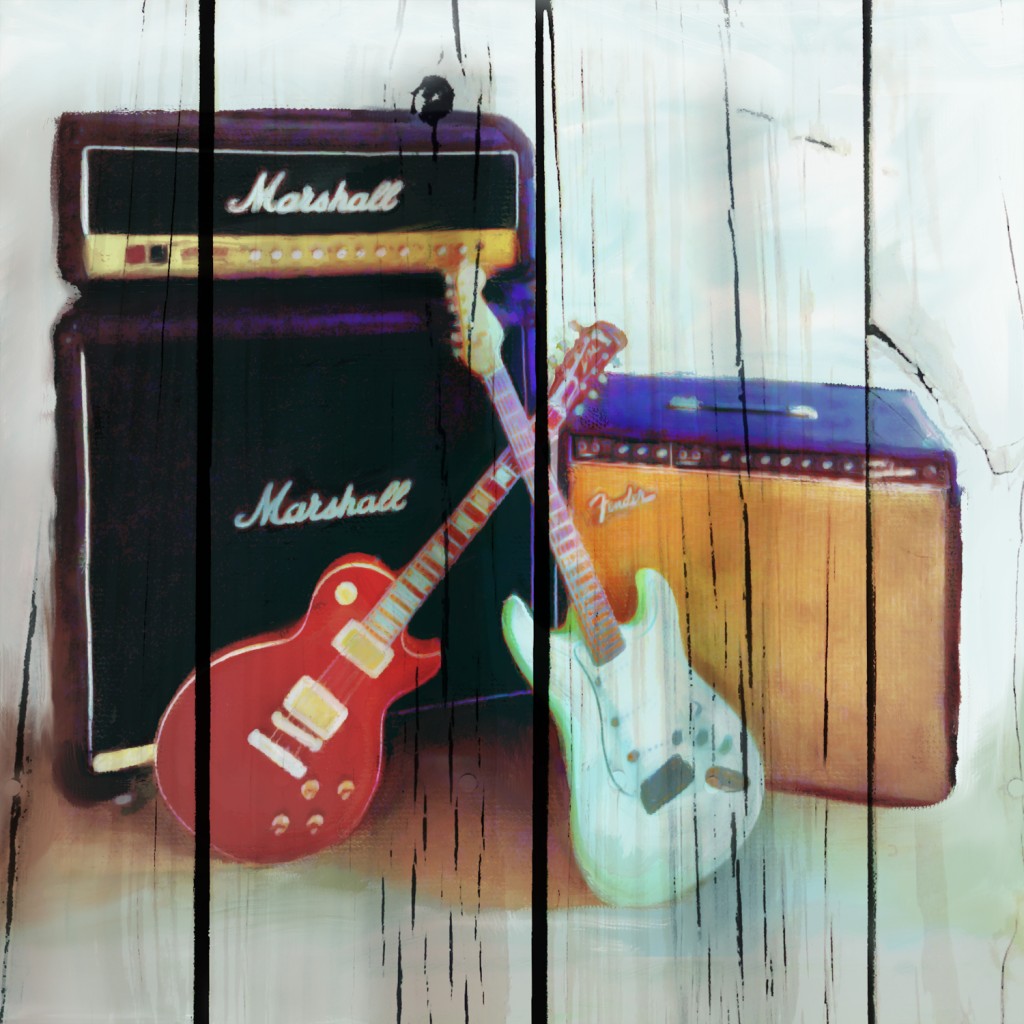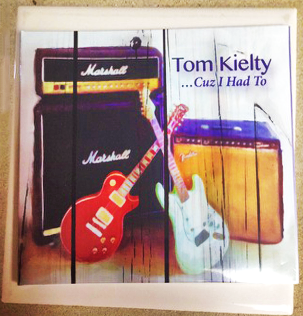 Another designer typeset the text over the art, and then the cover was done. The response? "People raved about the cover!"
It's always a pleasure to help out fellow artists!
Want me to digitally paint one of your photos? Don't be shy, contact me.