This was a really lovely project to take on. Tec contacted me with a request to help him make a special gift to his bride-to-be, Amy. He wanted to surprise her on their wedding day by giving her a poster that tells the (funny) story of their engagement.
I ended up illustrating a comic that used soft, cheery colors and cute characters to illustrate their special day.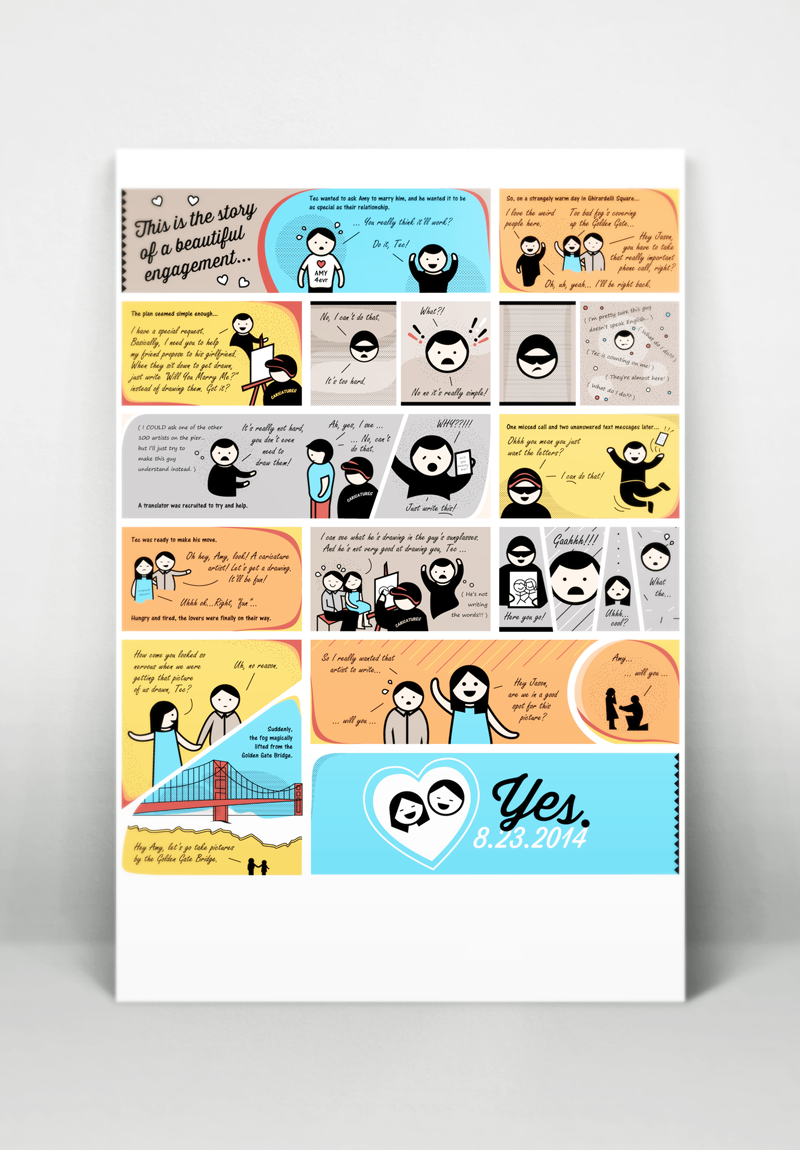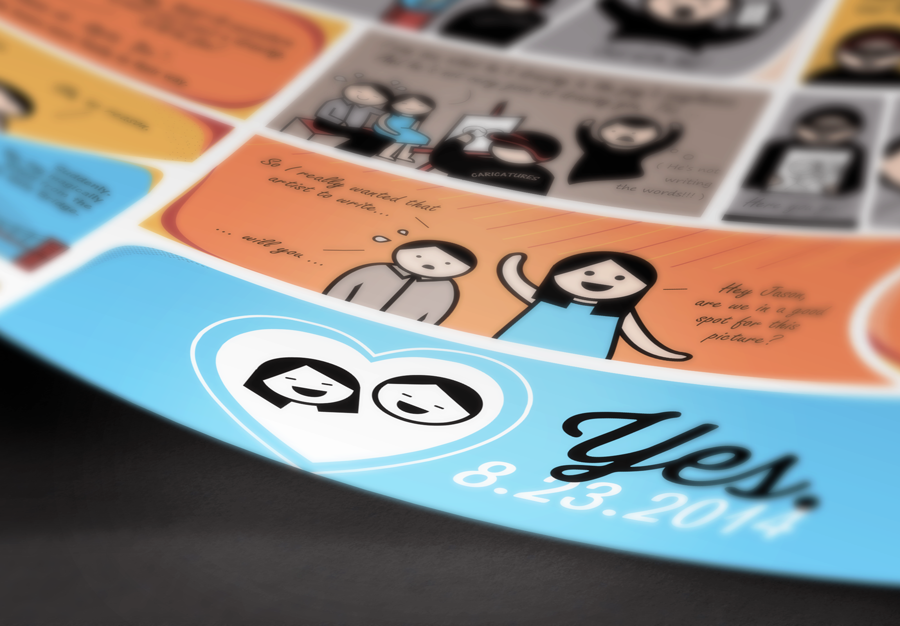 After their wedding, I asked Tec how Amy liked the surprise. Tec said:
We had an amazing wedding. The gift to Amy (that you created) added a very special touch. It was Amy's first tearful moment of the day.
Score!