It's always a pleasure to make art for art. I was really happy to work with Joseph Grammer on his book of short stories.
Cocoon Kids is a collection of stories about people from all walks of life and the relationships they find themselves in. There's a man who isn't capable of love unless it's towards his dinner, there's a young man idolizing somebody as different from him as can be, there's a surgeon who get his ideas about relationships from outside of himself.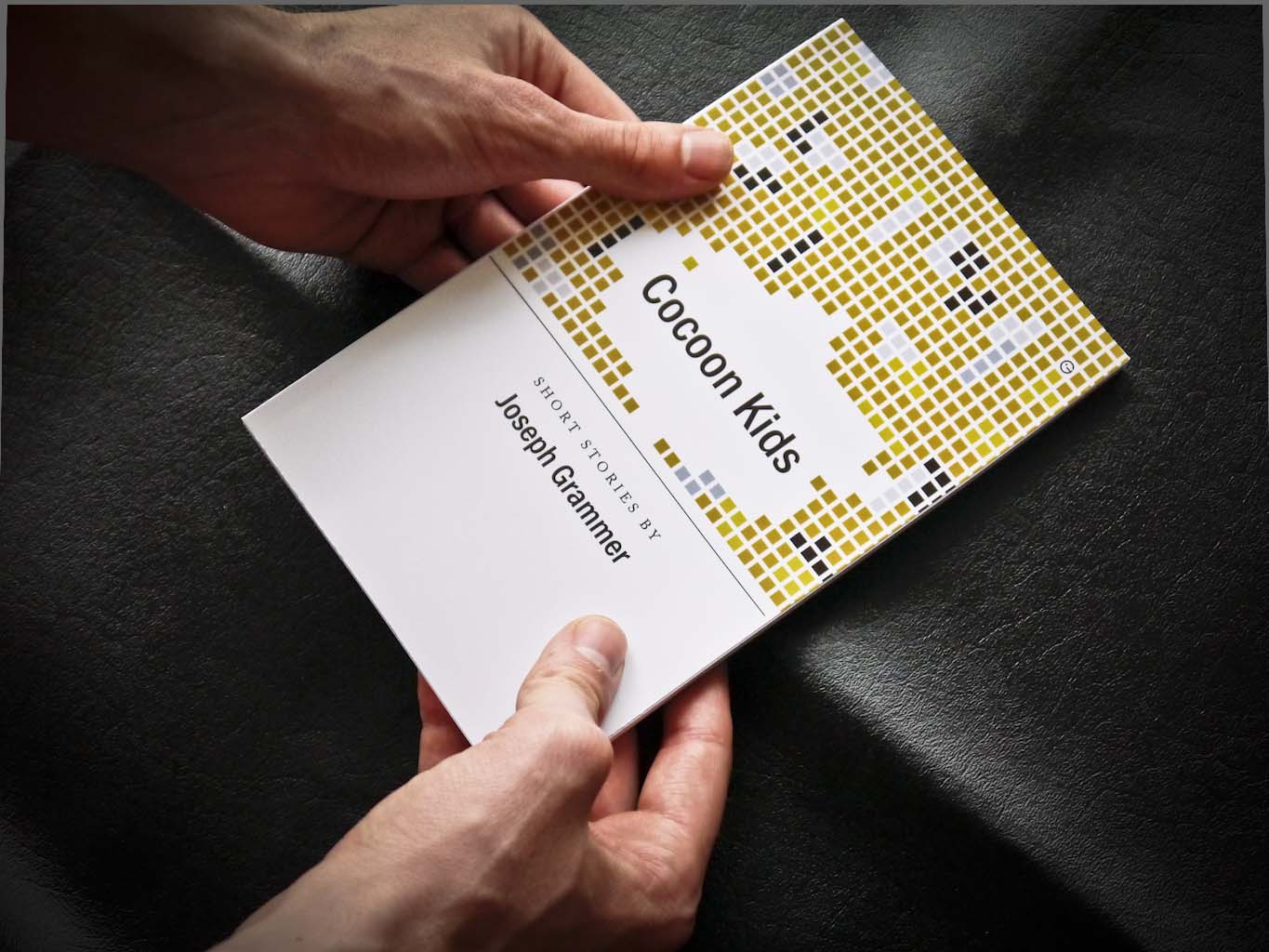 Joe and I discussed several directions for the book, trying to find a visual theme that would unite such a diverse collection. Working together, we distilled each story to a main point and a corresponding symbol.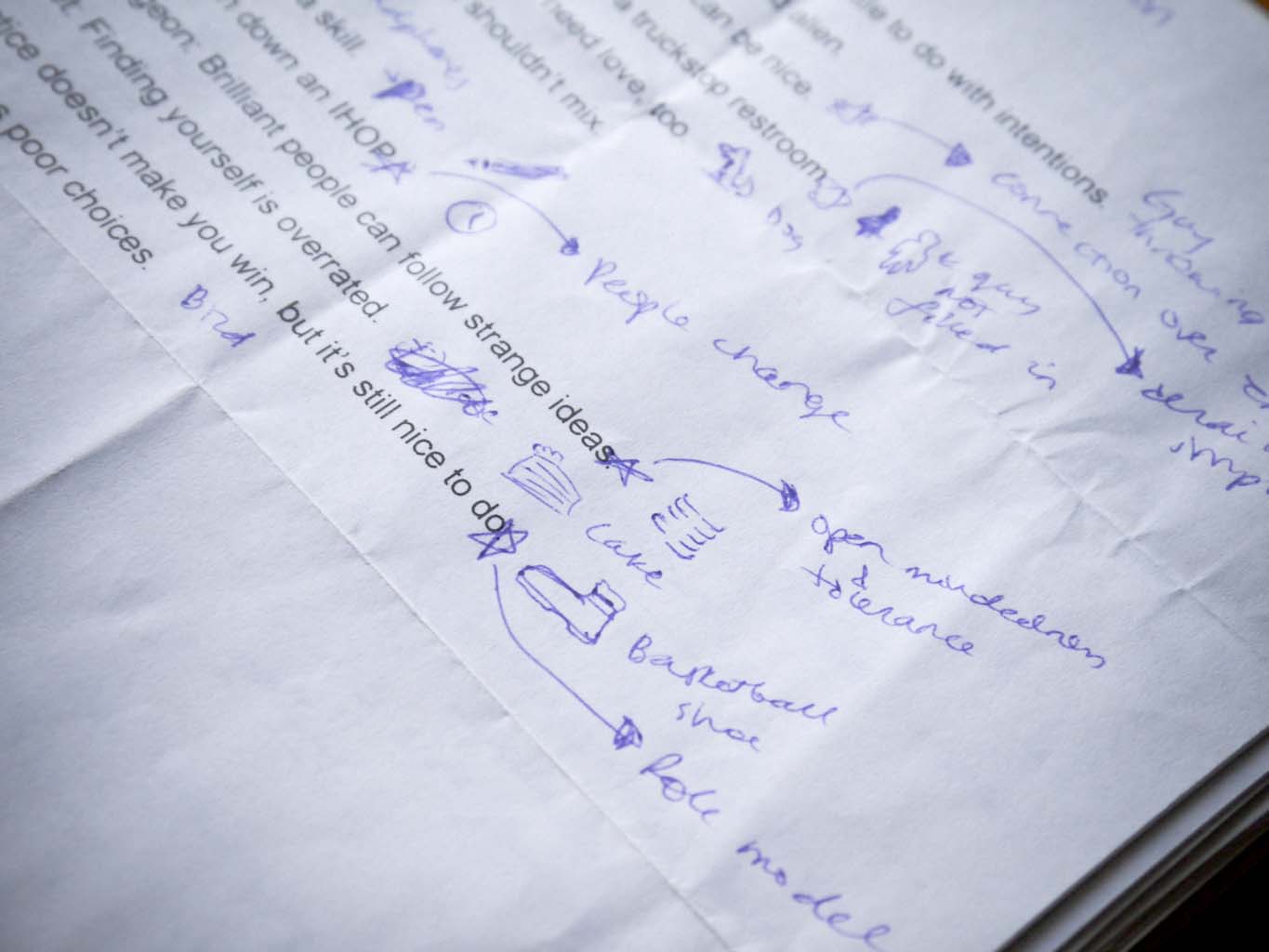 After getting an idea of how each of the stories may be represented visually, a main theme began to emerge: Tetris. Like players of the infamous game, the characters of Cocoon Kids appear to struggle with making neat arrangments out of what life throws at them. Besides, the idea of a video game theme related well to the "kids" in the title.
The cover flowed naturally from this theme.
After creating the cover, I expanded on the Tetris theme to illustrate the opening pages to each of the short stories, using the symbols Joe and I previously came up with.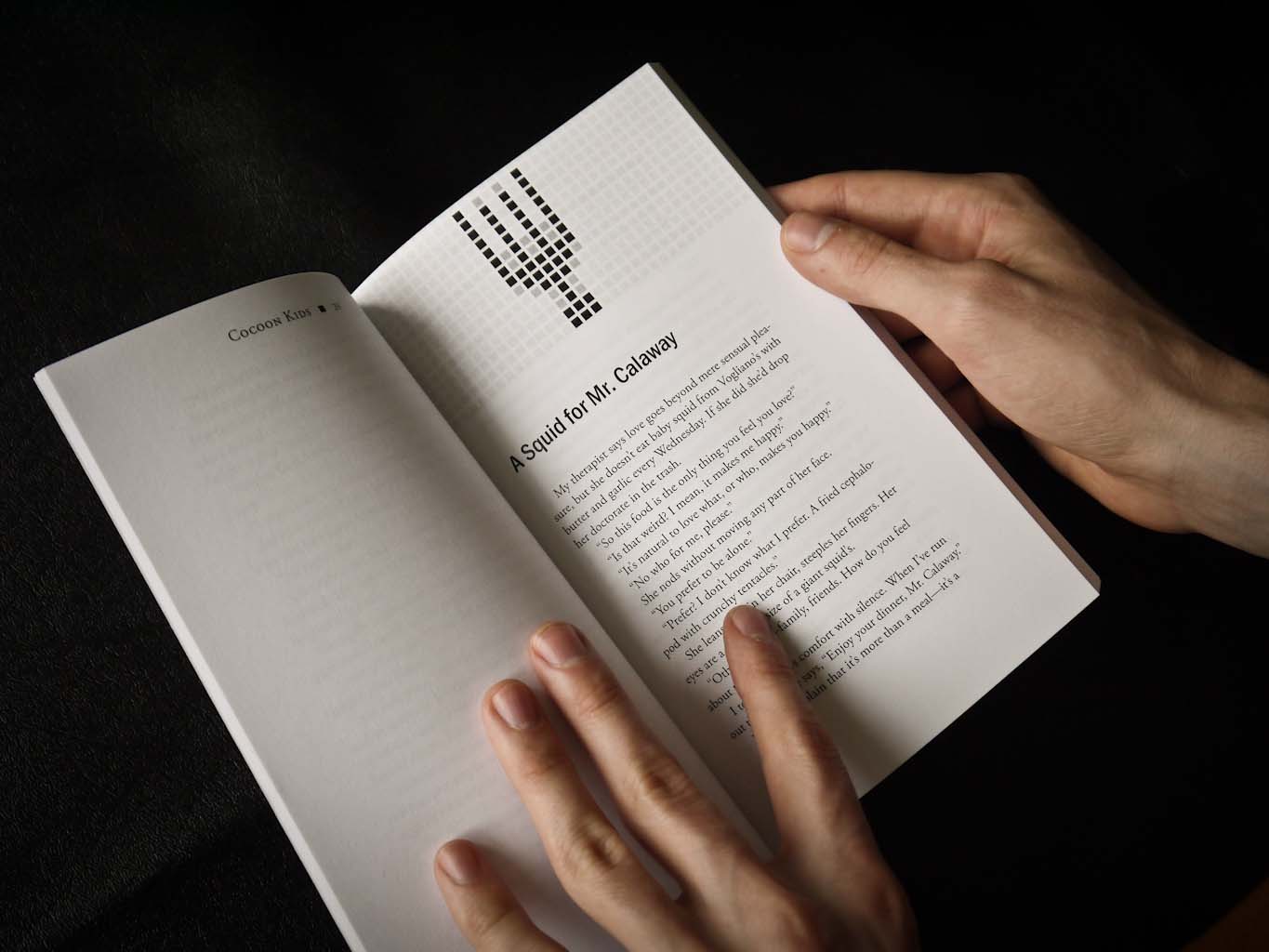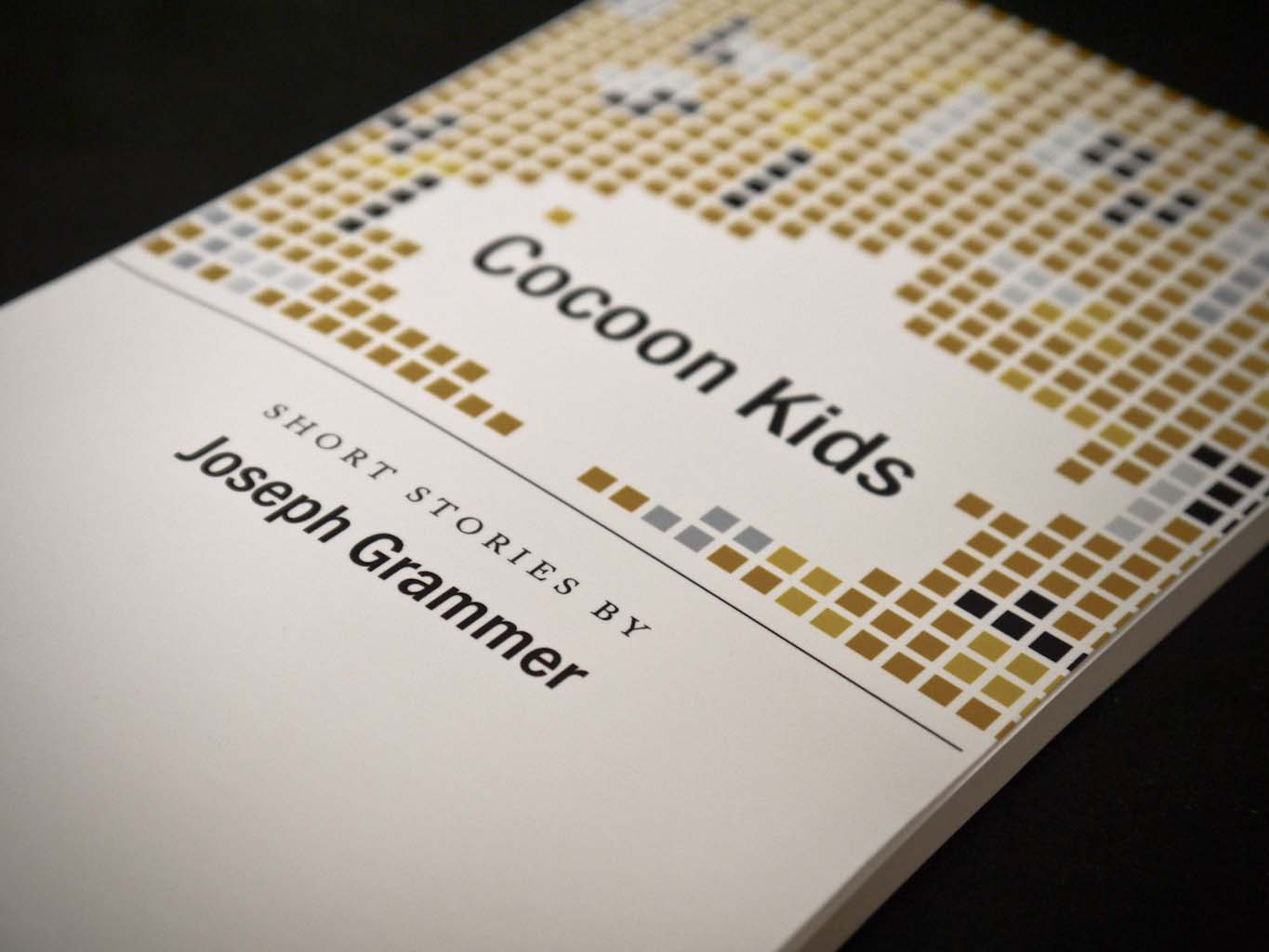 Please check out Cocoon Kids on Amazon. You can read the stories separately if you wish.
If you'd like to work with me to create a cover for your own book, please contact me.