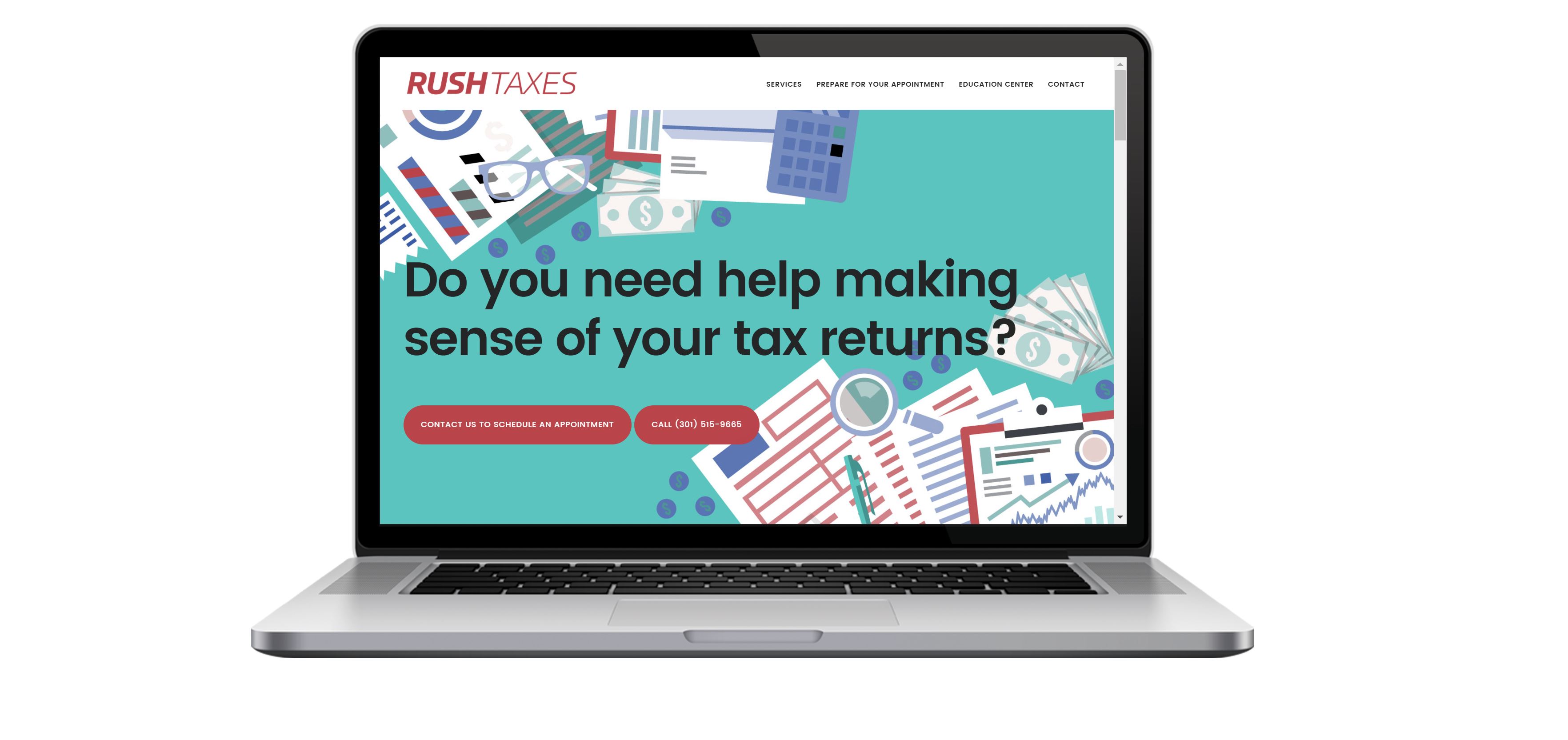 RushTaxes is a tax advisory services company whose owners wanted to create a lightweight website that would help them establish an online presence and facilitate the management of appointments and customer data. We first worked together to define a basic brand identity (composed of a wordmark, a simple color scheme, and an imagery strategy) and content strategy, and then built the company's first website using the Genesis famework and WordPress.
In order to make the website useful beyond serving a marketing role, we made sure that the right tools were in place to make customer information management smoother. We used a WordPress plugin called Bookly to help manage scheduling, appointment reminders, and customer data storage.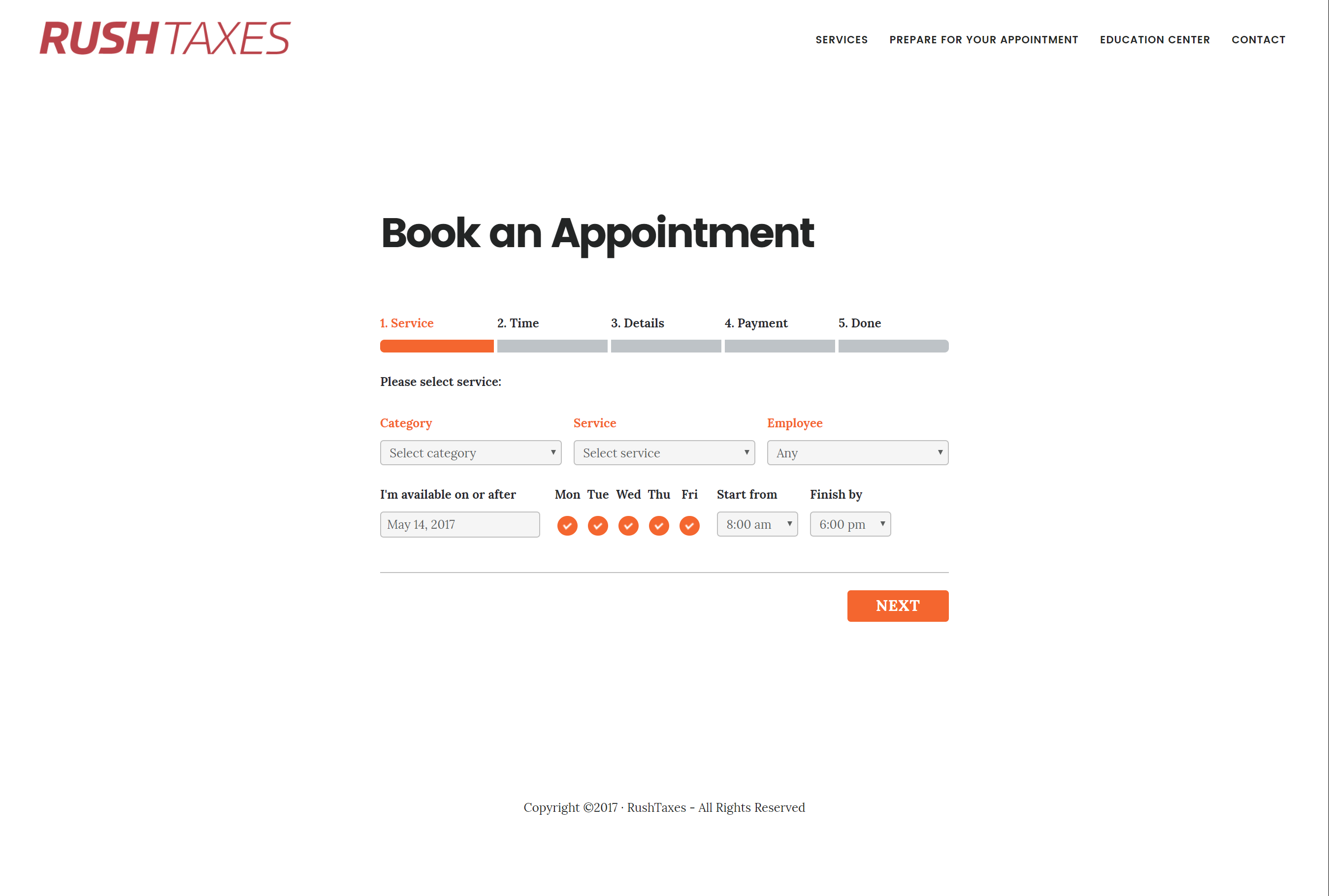 We made sure that the brand communicates a sense that all work related to taxes can be simple and enjoyable, and therefore picked a cheery color scheme alongside illustrations executed in a close-to-minimal style. The typography and layout of the theme we were working with further reinforced the concepts of ease and simplicity.
And, of course, the site is nicely responsive.